Most Ashtangis practice in the morning. Many of us, at some crazy early hour, before the sun has even thought about coming up. If you're a seasoned Ashtanga practitioner, you may have already developed a routine that works for you, to set yourself up for a great practice. Whether you have your own tricks or not, we're giving you 5 simple tips to have an amazing morning practice.
5 Tips to Make your Morning Practice Amazing!
1. Try and avoid alcohol during the week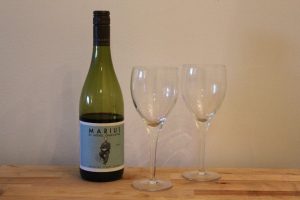 Most Ashtangis love a good beer – or if you're me or Jelena Vesic, a good glass of wine. But I have come to learn over the years that having a beer or glass of wine the night before practice leaves me feeling bloated, over-tired and heavy the next day. This makes the whole practice feel more difficult than it already is.
I've found that saving my alcohol consumption for weekends, and Moon-days has really helped my practice.
2. Give yourself an hour or so to wake up before practice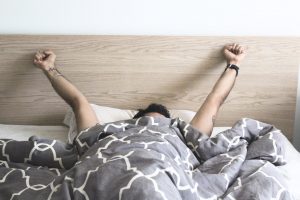 I remember being at Purple Valley in Goa with David a few years back. Each morning there was a small group of us who woke up about an hour before practice to drink our hot water, coffee, and give ourselves some time to wake up. But the rest of the practitioners woke up right before entering the practice room. No water. No coffee.
Giving yourself an extra few minutes of sleep is great, but is often at the expense of your practice. It's important to give your body and mind some time to wake up in the morning before engaging in such an intense activity.
3. Ideally, practice on an empty stomach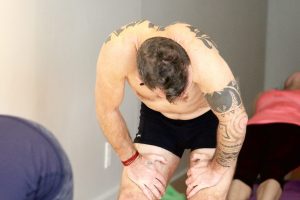 Before I found Ashtanga, I used to eat before every yoga class I attended. I figured I needed some fuel to keep me going in the class. But when I first started Ashtanga, my now husband made sure I didn't eat before my morning practice. I've noticed that when I stopped having food before practice, it's made my ability to perform the asanas, and vinyasas much easier. Things like Marichyasana C and D are way easier on an empty stomach. Trust me.
If you are someone who performs Noli at the beginning of your practice, you definitely know how hard it is to do on a full stomach!
4. Try adding some MCT/Coconut oil to your morning beverage for energy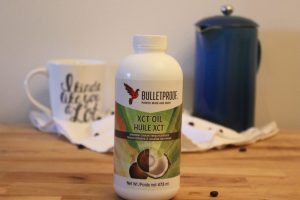 Have you heard of Bulletproof Coffee? It's not entirely vegan (as traditionally it's made with butter or ghee), but we like a vegan version made with MCT/Coconut oil. It might seem strange at first. Coconut oil in my coffee?! But yes, this fat fueled beverage just might be the thing that helps to give you energy on an empty stomach for those morning practices.
You may have recently heard some bad things about coconut oil in the media – but fear not! These claims that coconut oil is bad for you are untrue. Fat is an important part of our diet and can help keep us fuller, longer. Adding a little bit of this fatty goodness to your coffee or morning beverage can help increase energy, improve mood and cognitive performance. And who doesn't want that?
5. Stretch, or Foam Roll as a pre-practice routine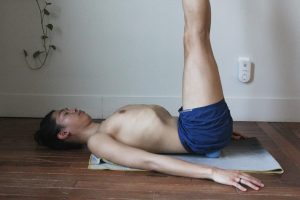 This practice can be tough on the body. While performing your stretching shenanigans may not be welcome in the practice room, you can totally do it before as a warm-up. Many practitioners benefit from a light stretching or foam-rolling routine before their practice. Using a foam roller, or acuball(s) can help to loosen up tight fascia or muscles that will help improve flexibility and range of motion.
While this practice isn't all about performance, the ability to perform asanas and flow through vinyasas with greater ease can allow us to experience the practice more deeply. Try out some of these tips, and let us know how they go!