The holidays can be a strange time for an Ashtangi – we're a special breed. We're the kind of people that wake up extra early on Christmas morning… not to open up presents, we have to get our practice in! (Ashtangis don't take stat holidays). We also probably won't stuff our faces at holiday dinner (unless it's Sunday or a moon day the next day) lest we are bloated for Marichyasana D in the morning. Our families have no idea what to get us, weirdos, either. Our lives seem to revolve around this practice, and more often than not, they think we're a little crazy for it.
What do you get for someone whose life is all about going to bed early, and waking up at some godforsaken time to pretzel their body into funny shapes? Well, that's the question we're out to answer in this weeks blog post! We've curated a special list of 12 awesome holiday gift idea's that every Ashtangi will love.
AYCT's Holiday Gift Guide for Ashtangis
1. Ekaminhale tank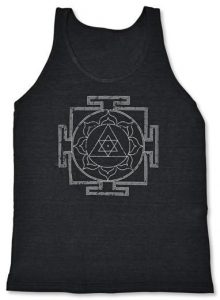 If you don't own an Ekaminhale shirt, are you even an Ashtangi? The answer is no… no you are not. Ekaminhale was created by an Ashtangi, for Ashtangis and over at AYCT we love their stuff! Check out their website for all their products. While you're at it read Clint Griffiths story – he's amazing. If you love someone in your life who is an Ashtangi, then you need to get them one of these tanks for the holidays.
2. Inner Engineering – Sadhguru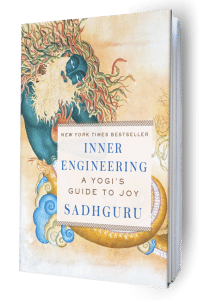 Written by Sadhguru, a Mystic, visionary and yogi, he shares about yoga in a way that is accessible to everyone. Inner Engineering is seriously one of the best books I've ever read. Whether you're an experience Ashtangi, or just beginning, this book is essential for your shelf!
3. Manduka Yoga Mat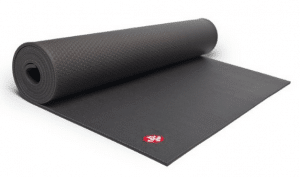 Manduka… is there any other kind of yoga mat? Well, I mean yea sure there are other yoga mats, but really Manduka is where it's at. My personal favorite is the classic black mat pro, but on their website, they have tons of colors and styles to choose from. Or, if you're in the Toronto area, we stock them at our studio! Either way, this is a gift any Ashtangi would love.
4. Saje Mat Spray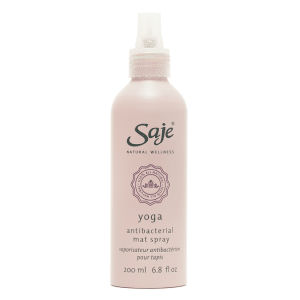 No one likes a stinky mat. And friends don't let friends go to yoga with a stinky mat! To go along with your Manduka mat, this Saje mat spray is another holiday must. Made with water and essential oils (literally, that's it!) this spray is antibacterial and smells like a little piece of yogi heaven. You can purchase it online, or in store!
5. Alter-Eco Chocolate Bars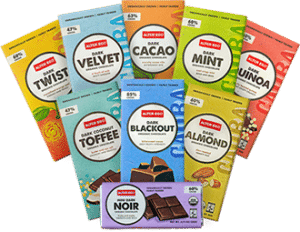 It's a hard knock life being an Ashtangi. You wake up way too early, don't want to go out on Friday nights, and all of a sudden no one wants to be your friend anymore. Give the gift that will fill the void of having fewer friends – eco-friendly, vegan, alter-eco chocolate! It's also a delicious present even if you do have friends…
6. Om Stars Membership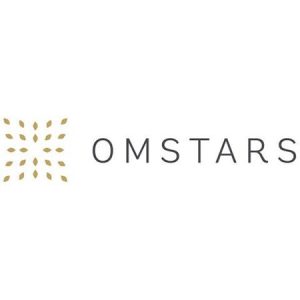 Even if you know nothing about Ashtanga, chances are you have heard of a little something called Netflix. Made for Yogi's by Yogi's, Om Stars is basically Netflix for the yoga community. A membership to this amazing online resource would make an amazing gift for any Ashtangi. Plus, our very own David Robson is one of the Om Stars hosts!
7. Ohmme Shorts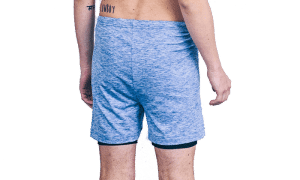 When it comes to yoga attire, men tend to get forgotten, am I right? Well, Ohmme is out to change all that, providing a variety of yoga and exercise attire exclusively for men! Not only that, all their products are eco-friendly, sweat-wicking, recycled and made from bamboo. Ohmme shorts are a must for the male Ashtangi in your life this holiday season.
8. Medical Tape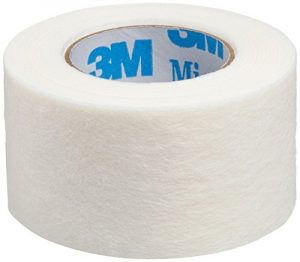 Dazzle the Ashtangi in your life this holiday season with medical tape! In Ashtanga, we do a lot of jump backs and a whole lot of chatarunga. When you practice 6 days a week, every week, for eternity, sometimes you get a little something called Ashtanga Toe. The best, and only way to combat this? Medical Tape! If you love the Ashtangi in your life, you pretty much need to get them medical tape this holiday season.
9. Mala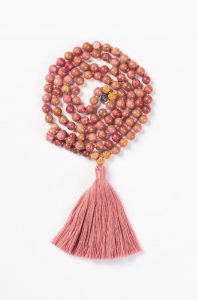 Every yogi needs a mala. Traditionally used as meditation tools, mala's also make beautiful accessories. We stock them regularly in our studio, but also love these malas from malacollective. They're made sustainably in Bali, and each mala is blessed by a priest after it's made. If you're not sure what to get the Ashtangi in your life, try getting them a beautiful mala!
10.Bulletproof Coffee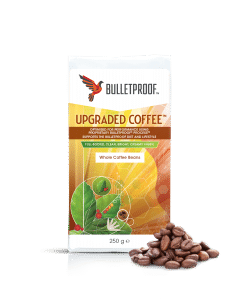 No coffee, no prana is what we say around here. What that means in lamens terms is no coffee, no workie. Waking up early to do your practice can suck sometimes. But you can make it suck a little less by gifting someone some amazing Bulletproof Coffee! This coffee is one of the most delicious I've ever had, and the beans are mold-free making it some of the best coffee for you and your brain.
11.Local Craft Beer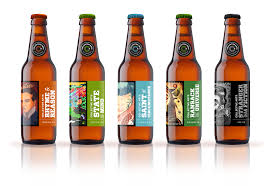 There's nothing more an Ashtangi loves than a good old Moon day. Help the Ashtangi in your life make the most of their Moon day by getting them some good old craft beer this holiday season. If you're from the Toronto area, our favorite craft beer around here is Collective Arts Brewing.
12. David Robson's Principles of Pain-Free BackBending video
I bet based on the picture, you figured the gift would be a wicked, deep back bend? Alas, we cannot gift David's back bending abilities – sorry guys! But we CAN help you give the gift of pain-free back bending! Let's be honest, that's what every Ashtangi really wants for the holidays. I actually had the opportunity to get a sneak peek at this awesome video, and let me tell you it's a game changer! David goes through his principles of pain-free back bending, while the amazing and talented Jelena Vesic demonstrates. This video would really be the best gift for any Ashtangi!
I hope this gave you some idea's to spoil your Ashtangi friends this holiday season… they deserve it! You can, of course, always give them (or yourself) the gift of Ashtanga. From December 10-22 at AYCT you can get a full year of yoga at our shala for just $1499 + HST! If that's not the perfect gift, I don't know what is.