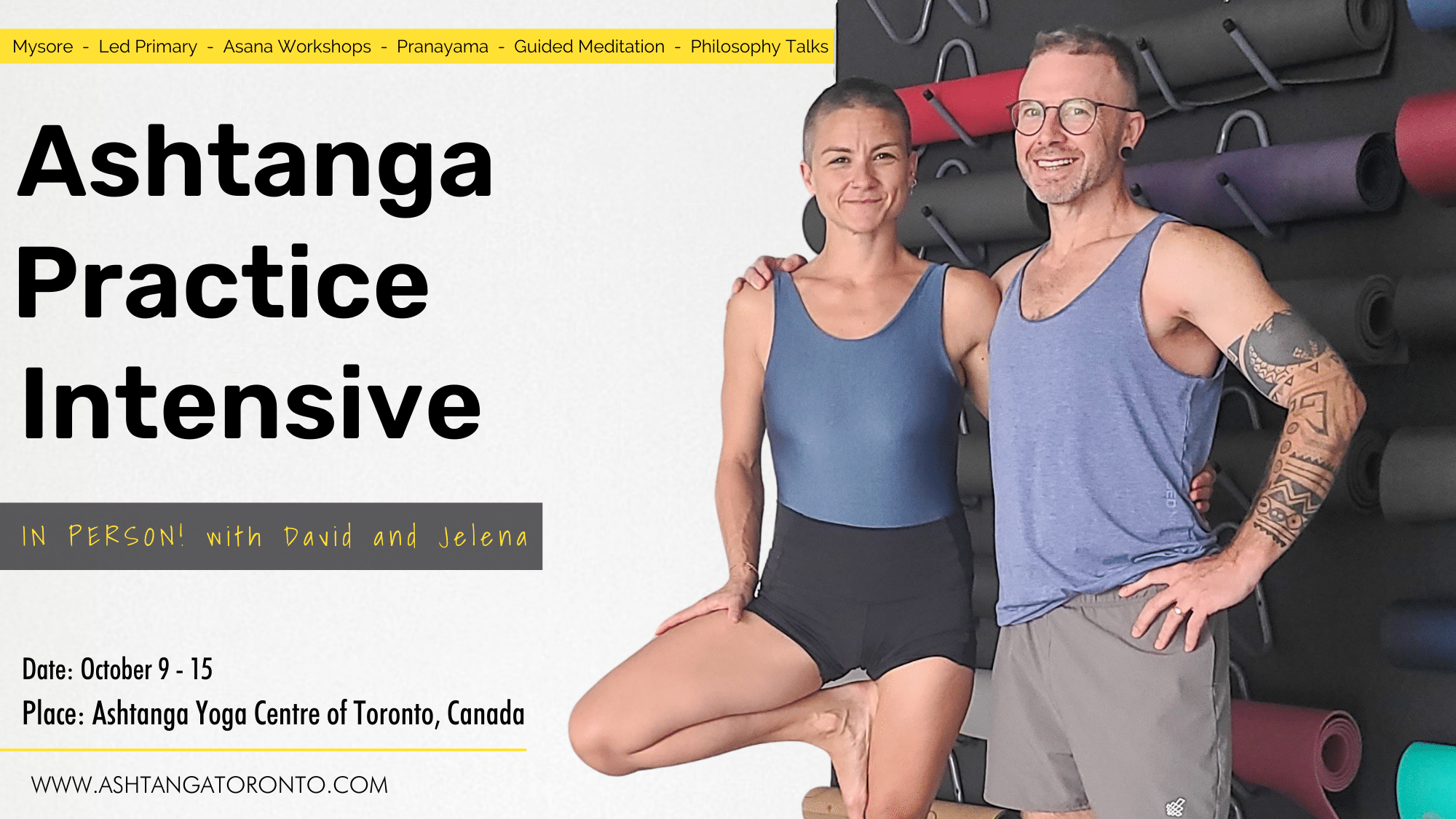 Study IN PERSON with David and Jelena!
Strengthen your practice during this week of transformative classes at Ashtanga Yoga Centre of Toronto. This exciting new course includes 9 hours of self-practice under the expert guidance of David and Jelena, plus 14 hours of workshops to enhance your knowledge of the practice.
Using the traditional Sanskrit count and focusing on the rhythm of the breath, David will lead you through the entire Primary Series, as taught in Mysore.
In the tradition, every posture asana has a specific number of counted vinyasa to enter and exit, all linked closely to the breath.
This wonderful teaching method is an invaluable tool for all practitioners as it provides focus and mindfulness in developing the personal practice. 
Practicing with the Sanskrit count also shows respect for the traditional roots of Ashtanga Yoga. Along the way, David will offer some deeply valuable detailed instructions on how to keep your practice clean, correct and consistent.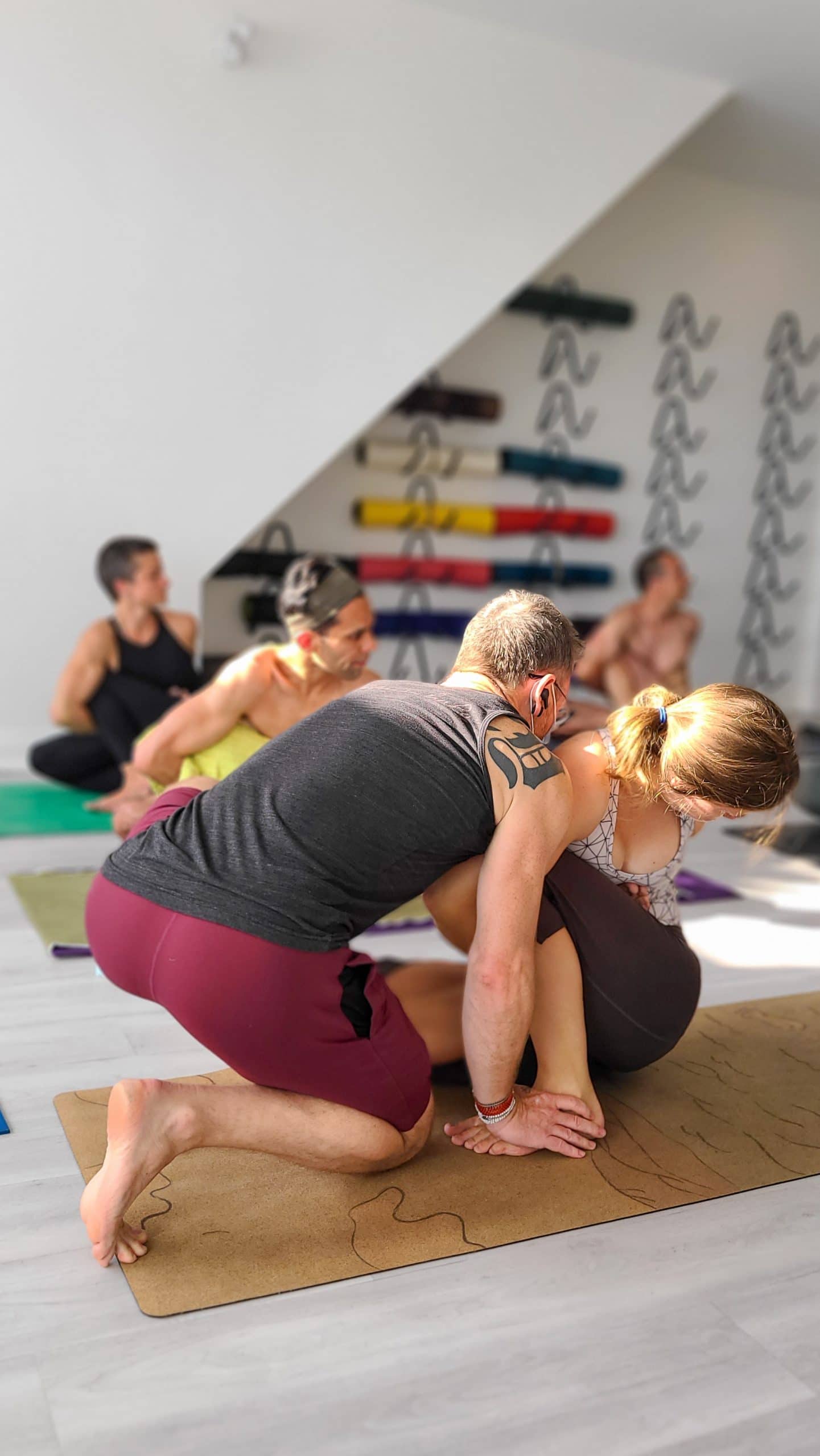 Mysore style self-practice is the traditional format for practicing Ashtanga Yoga.
Led classes are a fantastic way to learn about the vinyasa, but Mysore-style is where you follow your own breath and deepen your focus and meditation skills.
This is a unique opportunity to practice in a room full of devoted Ashtanga students, and experience adjustments and guidance from teachers who lead one of the world's largest Mysore programs outside of Mysore.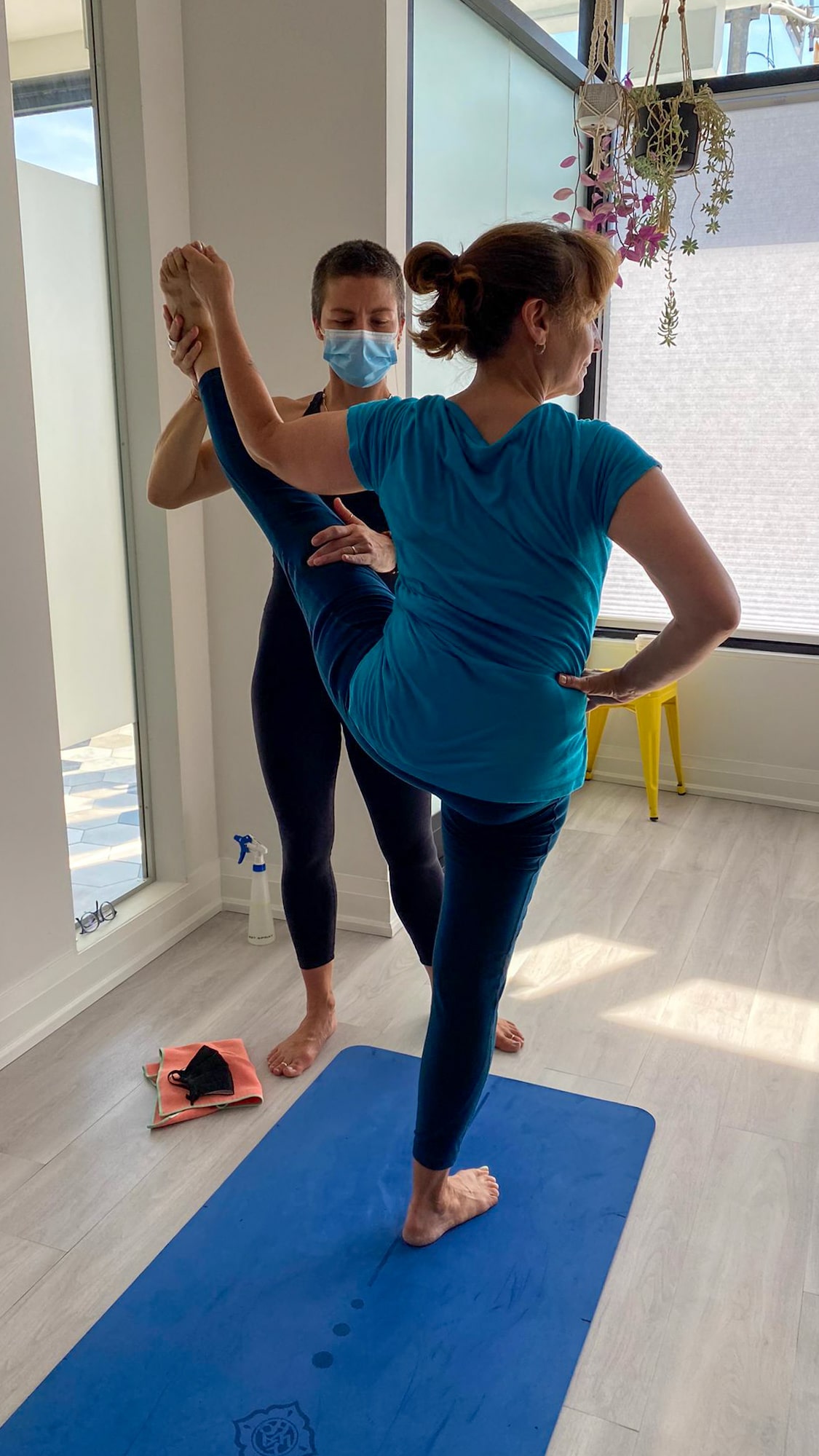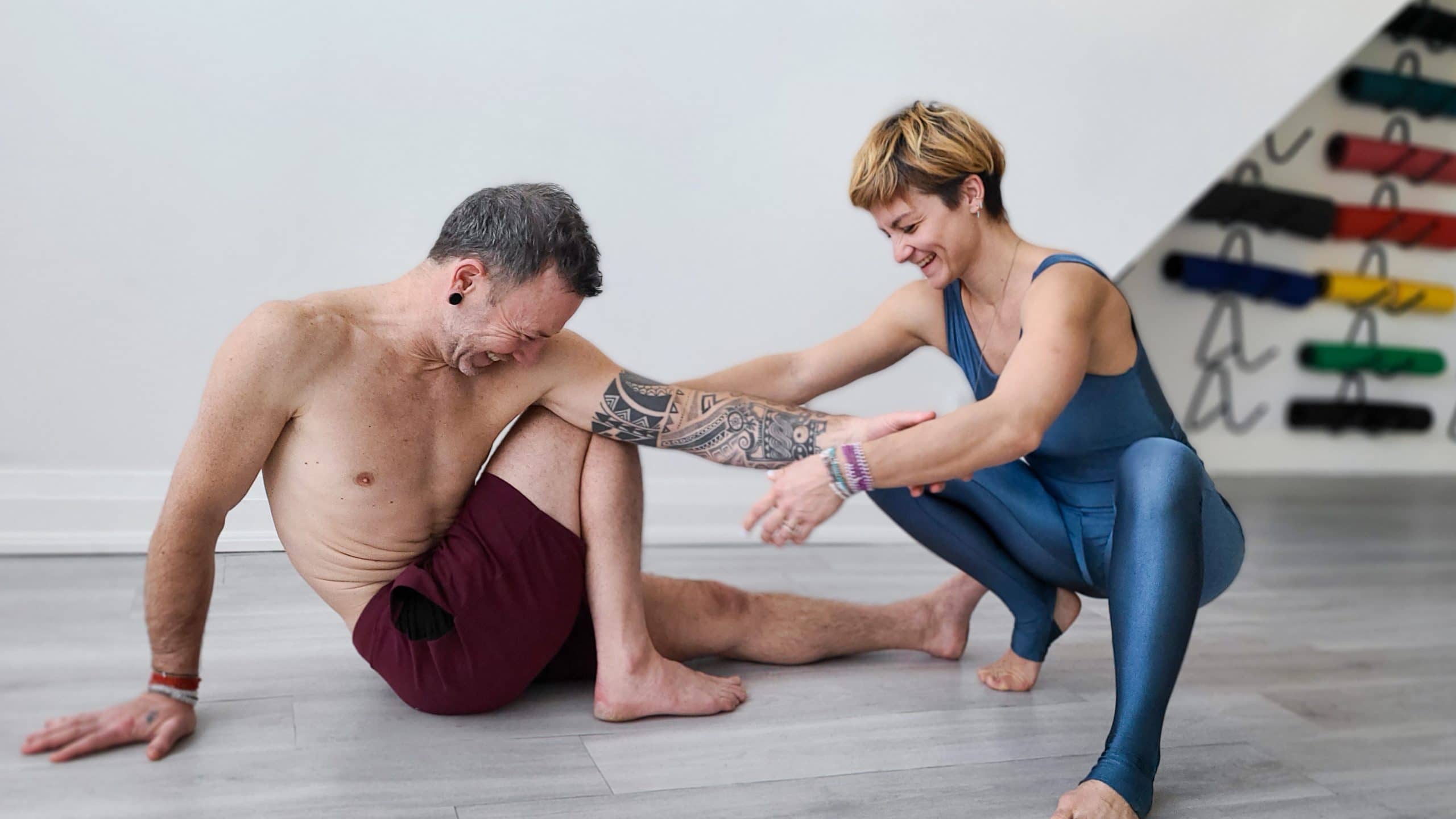 Saturday, Oct 9
3 - 5 pm
Intro Talk & Workshop: The Practice and Philosophy of Vinyasa
During this workshop we can all meet and discuss the week ahead. David and Jelena will provide an overview of the goal of Ashtanga, and provide in-depth teaching on the vinyasa technique in practice.
Sunday, Oct 10
10 - 10:45 am
Guided Meditation and Pranayama
David will begin the session by leading you through some gentle pranayama, seated breathing exercises. Jelena will then guide you through a seated Mindfulness practice.
Sunday, Oct 10
1-3 pm
Primary Series Gatekeepers
When learning the Ashtanga sequence, there are certain postures that must be completed before progressing on to the next pose. These poses are often referred to as "Gatekeepers", and they are an important part of the traditional sequencing and development in one's asana practice. This workshop will take a detailed look at some of Gatekeepers in the Primary Series, and offer guidance and tips on how to safely work towards the full expression of these asanas.
Monday, Oct 11
1 - 3 pm
Lift Offs and Landings 
This session offers detailed techniques, alignment and energetic principles that take us towards graceful, weightless transitions between postures in the practice. Bring a towel!
Tuesday, Oct 12
1 - 3 pm
Alignment & Adjustments
Take a more detailed look at the alignment, adjustments, and basic anatomy of key poses in the Primary Series. As a student or a teacher, you will develop a better understanding of what to observe in your own or others' body during practice and energetically experience the state of the asana.
Wednesday, Oct 13
1 - 3 pm
Breath and Bandhas
Ashtanga is fundamentally a meditation practice built around the observation of the breath. A key element of the special breath we do in Ashtanga Yoga is the use of physical and energetic contractions known as bandhas, or locks. The locks help us to control our breath and keep evenly flowing through the body. This workshop will provide information and exercises that will help you to explore, understand and deepen your experience of the bandhas and the breath.
Thursday, Oct 14
1 - 3 pm
Deeper into Backbends
Explore the alignment and actions of Ashtanga's Primary & Intermediate Series backbends. Find the balance between organization and surrender that will allow your body to safely go deeper into these transformational postures.
Friday, Oct 15
1 - 2 pm
Q&A Session
Do you want to learn more about what it takes to become an Ashtanga Yoga teacher, the whole Mysore experience, the lineage of teaching, yogi diet and other habits, and when that headstand will happen? This is a unique opportunity to do so! Enjoy this casual moment of discussion, and take in the teachings! 
"Besides great structured classes, clear guidance, dedication in sharing knowledge and experience, patience in answering all of your questions, I'm deeply grateful and inspired by the care, support and kindness of David, Jelena and the AYCT team."
Manuela K
"David and Jelena are clear, patient, and passionate teachers whose love of yoga is apparent and contagious (in a good way). Taking this course was a truly rewarding and enriching experience. I have grown as an Ashtangi and as a person."
Jessica M
"Ashtangi's – these are your people! You will leave each session eager to take a lesson or another element and apply it to your practice with great results.  David and Jelena are excellent teachers who demonstrate dedication, diligence, patience and a sense of humor. The quality of your practice will be enhanced."
Deb G
Space is limited to 15 students
Total Investment: $888 + HST
Space is limited to 15 students.
Refunds will only be issued if local Covid19 measures disallow in-person classes.
There will be a $50 non-refundable service fee for all registrations.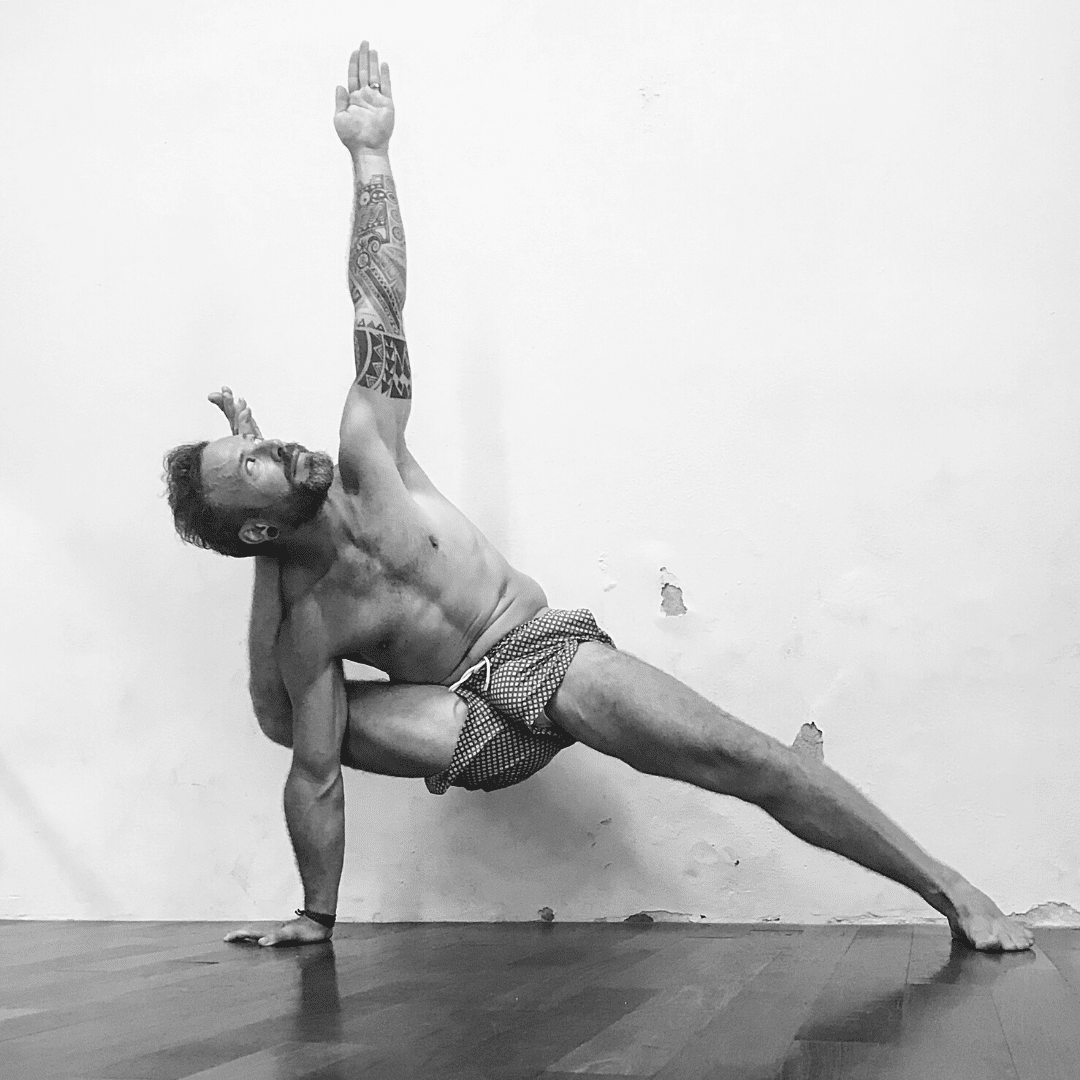 David Robson is a practitioner and teacher of Ashtanga Yoga, in the tradition of Sharath Yoga Centre (SYC). David is the director of the Ashtanga Yoga Centre of Toronto, where he leads one of the world's largest Mysore programs outside of India.
David began a daily practice in 1998 while at university studying Comparative Religion. After graduating, David made his first trip to Mysore, India in 2002, where he initiated studies with his teacher Sharath Jois. Since then he has returned to Mysore annually to deepen and enrich his practice and teaching.
In 2007, David was Authorized to teach Ashtanga and now holds a level 2 authorization.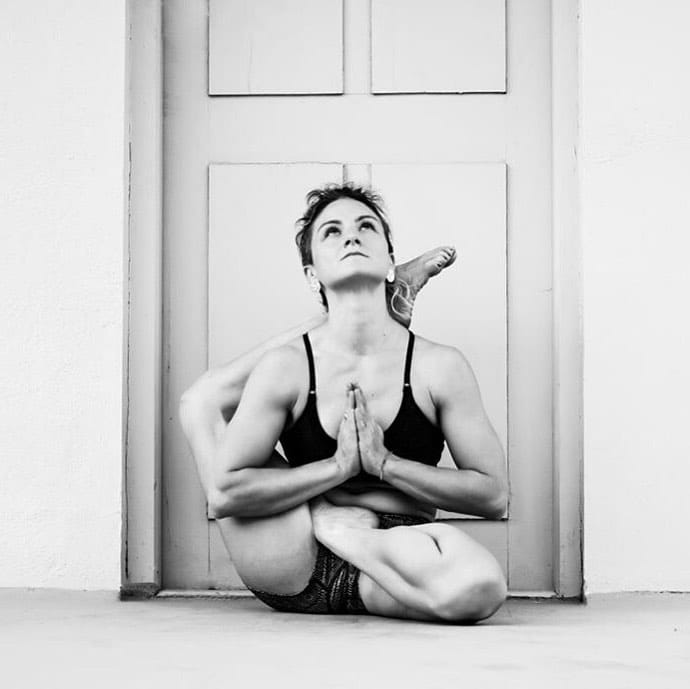 Jelena first came to yoga through dance. As a former ballet dancer of 16 years, the structure and rigour of the Ashtanga Yoga practice felt like home. Drawn to the discipline, mindfulness of the movement and emphasis on the breath, Jelena made the Ashtanga practice her sole focus in 2009.
Jelena has maintained a daily Ashtanga practice for over a decade. She's made two trips to Mysore, India to study with her teacher, Sharath Jois.
Lastly, Jelena's true passion lies in promoting rescue and adoption of (street) dogs. You can often find her sharing her love for #adoptdontshop on her IG, and sharing the joys of living with her two fur-babies, Boksoon and Khani, both celebrities in their own right.